We commit both internally and for customers to adapt our products to allow for measuring, monitoring, and reporting on our employees' environmental, social, and governance impact. Maybe even more important, we want the same products to help employees and managers make more sustainable decisions based on the data collected and facts uncovered.
Zalaris has, from its inception, aimed at creating a business based on Nordic values. We have always believed in long-term thinking and treating people as Human Capital. We have communicated our commitments in various policies, such as Code of Conduct, Corporate Social Responsibility, Whistleblowing etc.
In 2021, we launched a strategic initiative to build ESG into all our products and services. As we are predominantly an office-based business, our environmental footprint is mainly limited to travel, energy consumption related to the powering of our IT solutions and securing a good working environment for our people. To support creating awareness of how we can influence our personal and organizational footprint, we started developing an app as part of PeopleHub, to help track and visualize our CO2 footprint from commuting and business travel. This was launched in early 2022.
As we have an essential position in providing solutions to help our customers manage their workforce with cloud-based HR and payroll solutions, we are in an excellent place to support reporting and visualize and target performance related to diversity, equity, and inclusion. We have created our first analytics and reporting solution for internal use that we will start marketing to customers in 2022.
We are now consolidating our efforts in a group function reporting to the CEO, responsible for Sustainability/ ESG in Zalaris. With this sustainability report, we want to outline the road ahead on our journey to measure, document, and improve our sustainability work for ourselves and our customers. We are committed to target setting and reporting our results on an ongoing basis. It is a short, straightforward take on why ESG is important to Zalaris and what is in it for us! No small talk, no greenwashing, just besting ourselves in small steps and giant leaps.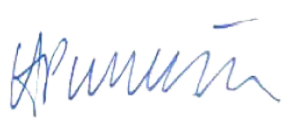 Hans-Petter Mellerud
CEO and Founder of Zalaris.
Zalaris Sustainability Report 2021