There are numerous ESG and sustainability platforms out there, at Zalaris, we are not trying to compete with them. We concentrate on developing tools that utilise the abundant data available in our payroll and HR solutions.
The CO2-tracker in Zalaris' Travel & Expense Software automates the process of calculating the footprint from business travel. Alongside the financial calculation of a submitted travel expense, the solution will calculate the CO2 footprint. This is done by reusing the travel data gathered and mapping these to CO2 emission factors supplied by climatiq.io. Reports can be generated at department, country, or corporate level.
Zalaris' My Carbon Footprint Solution has two key functions. It is used to map an employee's commute pattern and to display the combined footprint from daily employee commute and business travel.
Find more information on Zalaris' ESG and sustainability focus within our Sustainability Report.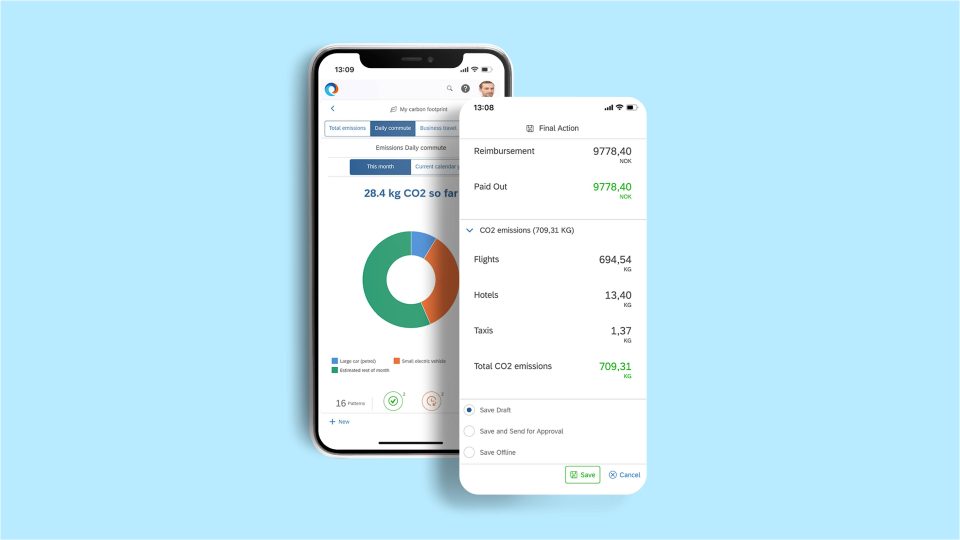 Zalaris Sustainability Report 2022