The basis for an effective application is good data analysis because your data can "predict" so much more about future developments if it is integrated into the right context. This discipline offers many new opportunities, especially in human resources. Not only to be able to act with foresight and in line with the market, but also to retain employees and, for example, avoid redundancy costs.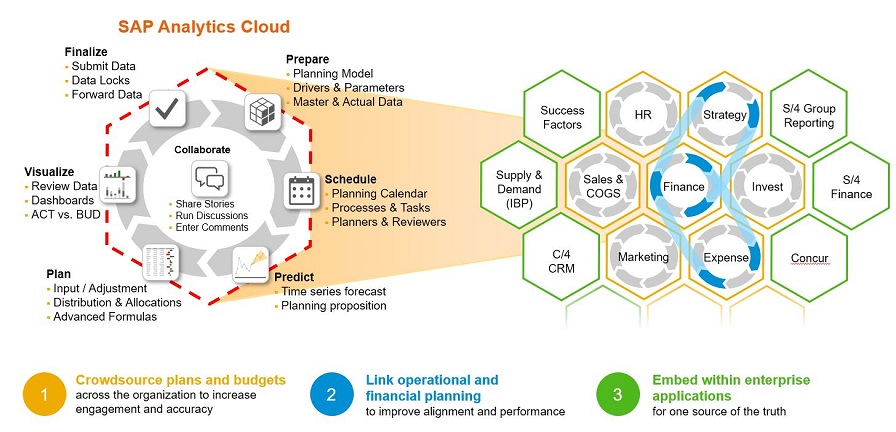 Forecast future developments of your company with just seven clicks
In addition to the common BI functions for reporting and planning, SAP Analytics Cloud offers the possibility to derive predictive events from data by using machine learning. In human resource management, questions such as "How willing are my employees to change jobs?" and above all, "Who of the employees could belong to this group and with what probability?" are predicted.
With the integrated Smart Predict, the SAP Analytics Cloud offers a new generation of machine learning in BI applications. Various options are available to answer your various questions. However, before you use machine learning to sift through your data, you need a prepared data basis. If all requirements are met, you can apply Smart Predict with just a few clicks.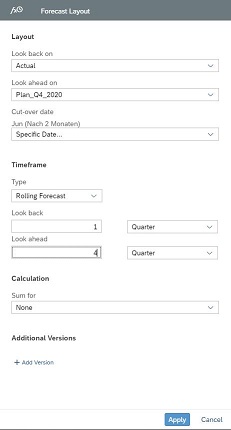 Once the model has been created, SAP Analytics Cloud provides you with a summary of the results. Influencing factors are mapped and the following pages provide you with more detailed information, such as a mix-up matrix for assessing model performance using standard key figures (only for classification models), a profit simulation (for existing financial figures) and the performance curve that compares your model with a random and a hypothetically perfect model.

What do you do with the forecast result?
The evaluated and finally selected model can be applied to the current target data. For example, it can be used to identify employees who, based on the model, are likely to be affected in terms of churn. The result can be used for personnel management measures to identify countermeasures and the identification of the reasons for migration. All analysis functions and visualisation options of SAP Analytics Cloud are available for the presentation of results.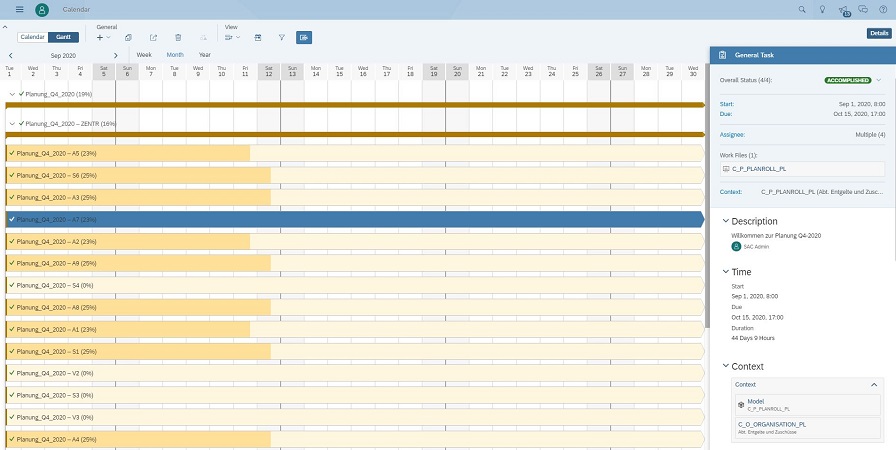 With the help of interactive reporting, you can select the relevant area in the heat map and the result is displayed in a list.

Based on the analysed data, the affected persons are displayed with a red dot as "ready to change" in a named overview. These can now be actively addressed in the company of the personnel department. Also, possible measures can be jointly implemented and initiated to counteract any impending wave of redundancies at an early stage.
Smart Predict in SAP Analytics Cloud can strongly support the digital transformation to an intelligent company via the value chain "data – information – knowledge – added value". The change through BI tools and the extended implementation of Smart Predict favours the development of people analytics in human resources, for example.
Further and more detailed information on SAP Analytics Cloud, the individual modules and their benefits for companies can be found in the book "Smart Predict in SAP Analytics Cloud" by Dirk Vahlkamp.
Do you have questions about the Analytics Cloud in general, Smart Predict in particular or individual questions?
Please feel free to contact our expert.