The second day in our series promises to be another interesting one with our consultants providing their insights on Performance Management, Goals Management, & 360 Continuous Performance Management, and with Compensation & Variable Pay.
Performance 

and

 Goals Management
Stephen Burr examines several features and revisions notably including a first look at a new Qualtrics integration.  Stephen also takes a critical look at the new CPM user interface that has been introduced and who it is ready for.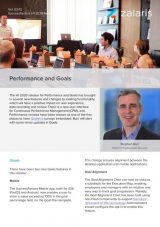 Compensation

,

 Variable Pay

 and Reward & Recognition
Ruben S. Beeck investigates some new and interesting features coming to this functional area. The release includes several enhancements, some exciting additions to spot awards, and the deprecation of a couple of features.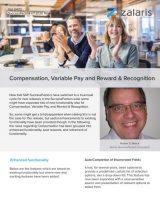 We hope that you once again enjoyed reading our SuccessFactors release articles and that you will return to check out the next articles in this week's series. 
If you have any feedback on the articles, please contact us directly, or reach out to us on social media via LinkedIn or Twitter.
Please do continue to share these articles with your peers, colleagues, and connections. If you have not already done so, subscribe to our mailing list on this page for our news and updates like this.
We follow this week's series with a link to a special consolidated PDF eBook version.  These eBook versions make an excellent searchable reference.