We are at mid-week, and it is time to take a look at Onboarding, Recruiting and Learning. 
Onboarding

 
Andra Stoica leads us off with Onboarding, and takes a look at not only the big improvements to the relatively new Onboarding 2.0 (including some exciting new integration functionality) but also improvements being rolled into its predecessor.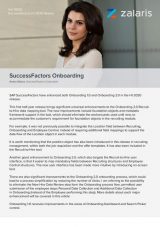 Recruiting
Karthick Savalappa picks up next with Recruiting, and once again we see Qualtrics integration featuring prominently. But that's certainly not the only area of development being reviewed here: mass approvals, some new job board additions, and the availability of positions in job requisition also receive a closer inspection.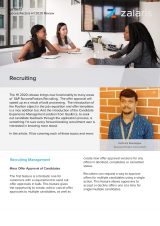 Learning
Stephen Millard rounds off today's articles with a look at Learning. After roughly 18 -months of only relatively minor development releases, Learning is back with a bang as the new flash-free administrator user interface is released. But that isn't the only change.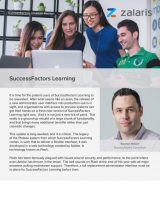 We hope that you once again enjoyed reading our SuccessFactors release articles and that you will be back to read the next set of articles in this week's series.
If you have any feedback on the articles, please contact us directly, or reach out to us on social media via LinkedIn or Twitter.
Please do continue to share these articles with your peers, colleagues, and connections. If you have not already done so, subscribe to our mailing list on this page for our news and updates like this.
We follow this week's series with a link to a special consolidated PDF eBook version.  These eBook versions make an excellent searchable reference.