It is the final day of our series, and we are wrapping up with yet more Employee Central related areas. Today's coverage is for Employee Central Cross Topics, and Employee Central Service Centre.
Employee Central Cross

Topics

 
Stephen Hammond begins our final set of articles with a look at some of the new technical underpinnings for data integration. The Compound Employee API, use of Centralised Services, and ERP Integration support all get a welcome boost that Stephen walks us through.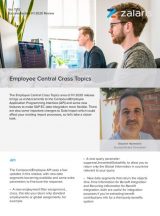 Employee Central Service Centre

 
Stephen Millard follows on with the Q1 2020 update (yes, Employee Central Service Centre still gets updates every quarter as it utilises SAP Cloud for Customer) with a look at the enhancements to e-mail functionality for service agents, numerous administrator options, the impending deprecation of Ask HR v1, and several enhancements to Ask HR v2.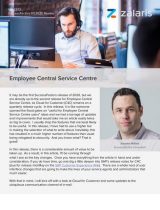 We hope that you once again enjoyed reading our SuccessFactors release articles and that you will join Stephen Burr for his wrap-up post.
If you have any feedback on the articles, please contact us directly, or reach out to us on social media via LinkedIn or Twitter.
Please do continue to share these articles with your peers, colleagues, and connections. If you have not already done so, subscribe to our mailing list on this page for our news and updates like this.
We follow this week's series with a link to a special consolidated PDF eBook version. These eBook versions make an excellent searchable reference.