Or perhaps you don't outsource and prefer to do your payroll in-house. Either way, the current climate demands that you now focus all your attention on your core business.
One way to do that is by outsourcing your payroll to someone you trust. We have identified five key areas which, when done correctly, ensure that you have a robust enough payroll setup, especially in this critical environment.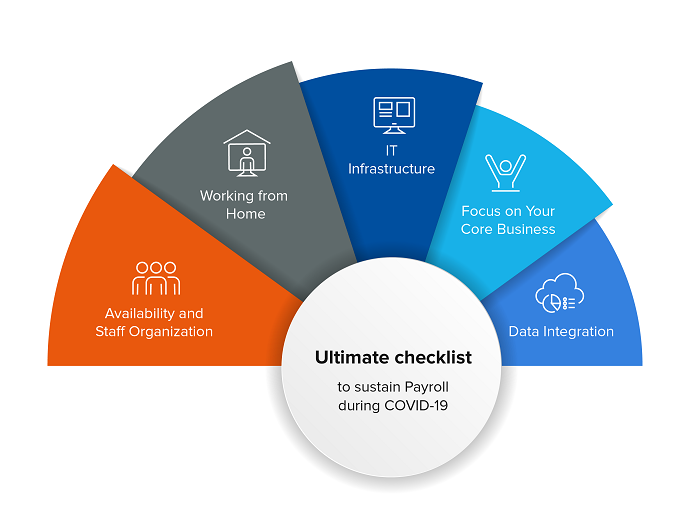 These five key areas: staff organisation, working from home, IT infrastructure, core business and data integration will not only affect your employees and how you manage your HR resources, but it will also affect your business. Why not download the checklist to ensure you always have a guide?