In this post, I will be covering new features relating to Compensation Templates, Compensation Worksheet, Executive Review, Reward and Recognition, as well as the single update in Variable Pay! 
Compensation Plan Templates
Let us first take a look at some of the new enhancements to aid in getting the compensation templates set up correctly to match your business process in a way that your end users can simply and effectively carry out the compensation planning process.  
Guidelines using Entered or Calculated Values
In the form templates, calculated or editable (entered) fields defined in the Design Worksheet can now be used as attributes for Guideline tables when setting up the Plan Details configuration. This admin opt-in feature applies to Compensation, Variable Pay and Total Compensation Plan templates. You can watch an SAP demo here. 
Publishing to Employee Central
There are a few enhancements related to how data can be published back to Employee Central. 
Firstly, there is now the ability to publish up to five custom fields as criteria when publishing to Employee Central, giving much more flexibility to publish by division or location, for example. Once you have added any additional columns in the Design Worksheet as part of the plan setup and made them reportable, you can then add the additional fields in the Publish Settings (see below) to control how you select employees when publishing back to Employee Central. This is a universal update which you can see demonstrated here.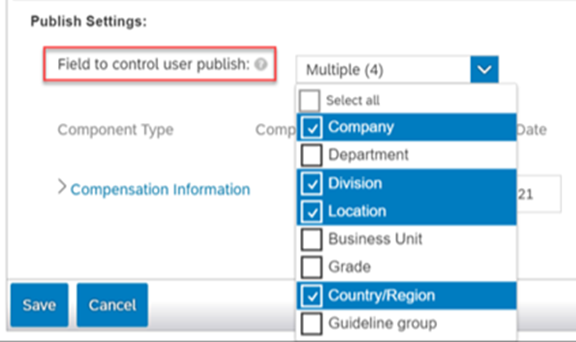 Figure 1 – Custom Fields as Filter Criteria 
Another small universal change in the Plan Setup is the option to Publish Job Information before Compensation Information in Advanced Settings. Selecting this may help you simplify any business rules triggered during this process. 
Finally, and specifically for Total Compensation Plans, Centralized Services now supports publishing Compensation promotion data to Employee Central. Just be aware that this is enabled by default in preview instances, but you can opt-out. It will not be activated by default in production instances, but it can be activated via Admin Centre. 
Publishing to Metadata Framework (MDF)
While previously you could read from MDF, this enhancement means you can also set up the plan template to publish to MDF objects. The benefit of this is that integration is further improved without the need for manual import work. This enhancement is an opt-in change as it requires a change to the XML of the plan template, and you will need to set the "Store Compensation Data in MDF" role-based permission (RBP).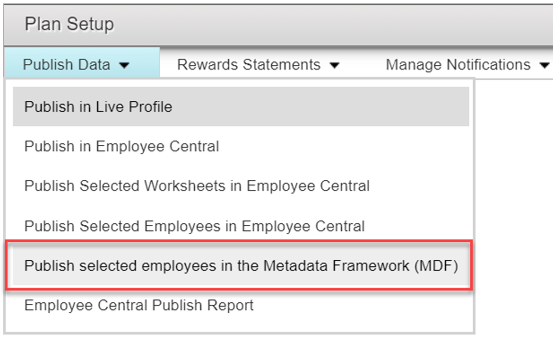 Figure 2 – Additional Publish Data Option 
Colour Benchmarking ranges
A useful new user interface (UI) feature, which is universal, in the Compensation plan setup is the ability to create colour labelled benchmarking ranges for Compa-Ratio and Range Penetration. This modification could previously only be achieved in XML but can now be configured directly in Admin Centre. The visual element will certainly assist compensation teams in their benchmarking tasks, and it came from a Customer Community idea.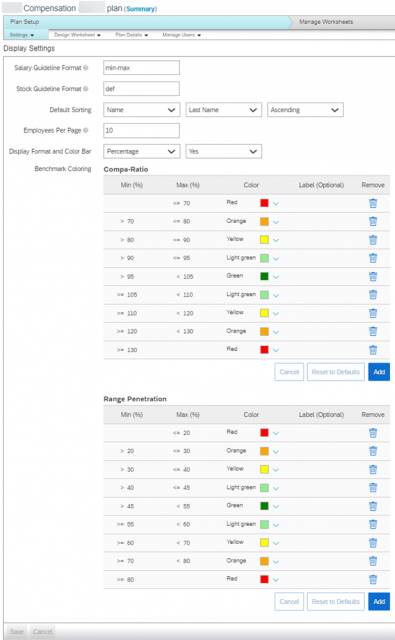 Figure 3 – Colour Labelled Benchmarking Ranges
Reporting
A new Employee Central Publish Report allows you to track the publish status to Employee Central for employees. The benefit here will be to forego reviewing multiple log files to determine which users may have failed to publish. The report will give some clarity on the publishing process and is available as a universal change accessed in the Complete Compensation Cycle > Publish Data area. 
Finally, a small note to say that the Compensation Promotion Data Report can now be set up as a scheduled job, meaning you won't have to wait for it to download before carrying on with other work. 
Total Compensation – Assignment-Based Ratings
Enablement of assignment-based rating for Total Compensation Templates can now be done in Plan Setup. This option requires a modification to the XML template and the assignment of the "Set Bonus Calculation" RBP permission.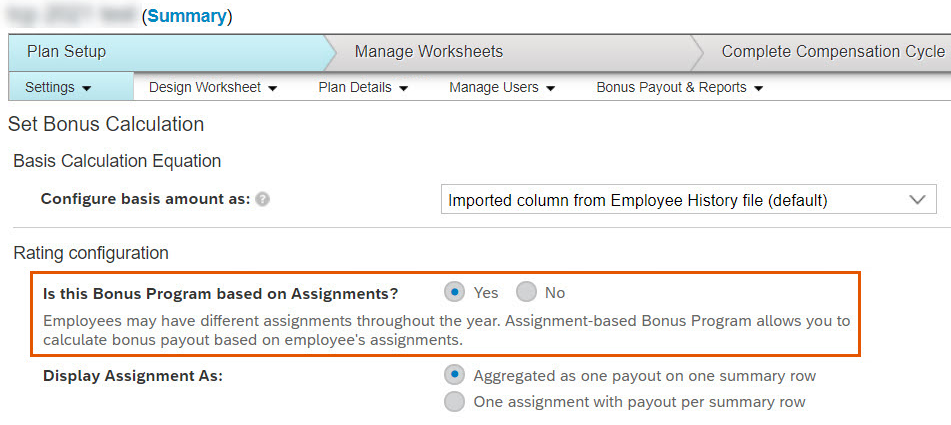 Figure 4 – Enablement of Assignment-Based Ratings 
Compensation Worksheet
Compensation Worksheet is probably the most common page used by end-users around the business. In the 2H 2021 release, there are a few enhancements worth noting.  
A small universal enhancement in this area relates to default sorting in Worksheets, as below, which will make it easier to sort by name/surname, as well as Ascending and Descending order; hopefully making it easier to find employees. 

Figure 5 – Sorting Opportunities 
Another helpful universal enhancement is the ability to add any eligible employee (not just new hires) to a worksheet when you are updating either a specific or all worksheets.  

Figure 6 – Adjustments in Eligibility 
A related update Universal update sees the rollup hierarchy option of including the rolling up of managers in the worksheets is now enabled for the following selections: 
Add newly eligible employees to the compensation worksheet.
Move employee's compensation data from old manager to current manager.
Remove Inactive Employees From Compensation Worksheets.
Remove Inactive planner's Compensation Worksheets.
With this next update (which came from a customer community idea), you can now publish back values from the Compensation Worksheet to compInfo fields at the end of the compensation process. This update means that you can now publish comments and other information alongside pay components (demo). At the moment, this requires you to make an XML change and hence is labelled an opt-in provisioning feature. 
Finally, I would like to mention an additional To-Do task. This task appears in the "For You Today" section of the latest home page when there is Compensation Planning action required or a need to review the worksheet. 
Executive Review
Updates in Executive Review include three minor universal updates. Firstly, the ability to filter out specific values from the Population View provides a cleaner view, and secondly, an enhancement that allows sorting text columns alphabetically. Finally, another filtering option for compensation teams includes the ability to filter in/out employees who are within or outside the salary range/guidelines. 
Administrators can now enable Bulk Print for executive reviewers for a specific Compensation, Variable Pay or Total Compensation Plan. This can be enabled using a checkbox in the Settings page of the Plan Setup. 
Another feature that will help ease user navigation is the ability to link directly to view and download Bulk Print statements from within Executive Review. Again, this will also be available across Total Compensation Plans, Variable Pay and Compensation Plans. 
Reward and Recognition
An excellent universal addition in this release is the functionality to create an awards programme based on employee milestones, such as length of service or other work anniversaries. Thus, allowing you to automate the process. You'll find this in the Reward and Recognition Admin view if you have enabled points-based programs and have the required RBP – check out the demo video here. 

Figure 7 – Adjusted Reward and Recognition Admin View 
A new feature relates to a new email notification template for Point-based Spot Awards, which will allow you to trigger a custom notification for those receiving this award. This option can be found in Email Notification Templates Settings.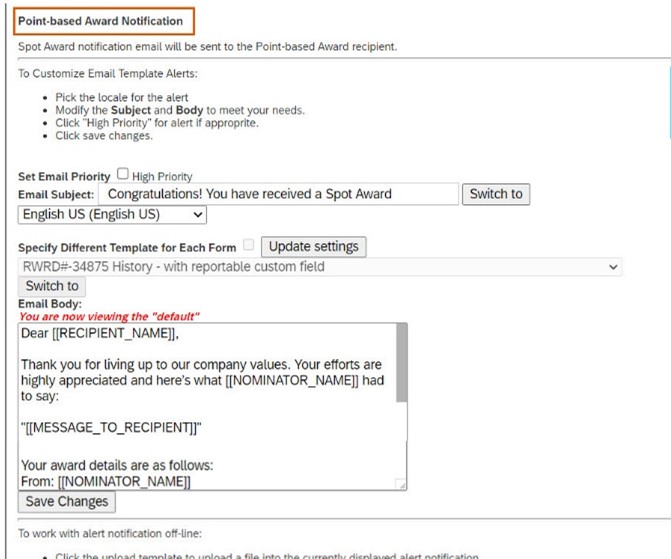 Figure 8 – Notification Template: Point-based Spot Awards 
While on the subject of emails, please be aware that the "Send Email" button used by managers for Reward and Recognition reaches the end of maintenance on 19 November 2021 (with the 2H 2021 release into Production). It will be removed entirely on 20 May 2022 (as part of the 1H 2022 release to Production).
Back to the rewards functionality. You can now create multiple wallets in Manage Data, allowing different point types to be defined. This should make it easier for employees to understand specific options for redeeming them as well. Having different wallets for different programs improves functionality flexibility in this important area, but a default wallet is also provided. A final tip for this is to ensure that you set up the currency conversion table if you are working across countries, so the awarded points are in the employee's local currency.
In addition, Manage Data now has improved searchability (more text in the Manage Data dropdown) for the Spot Award and Spot Award User Balance objects, which hopefully will provide a better navigation experience.
Lastly, a small mention of an additional To-Do task which can appear in the "Approvals" section of the latest home page when there is an award needing your approval. If a reward is rejected, you'll see it appear as a To-Do task in the "For You Today" section.
In this area, one simple universal but much-needed change sees the ability for multiple collaborators to work on a single worksheet by simply clicking the new Save & Close button. Thankfully, this means the previous frustration of having to come out of the sheet before someone else can save changes has now been addressed.

Figure 9 – Co-Working in the Worksheet 
Conclusion
Overall, this release represents a decent number of improvements and features, many of them universally applicable. The usability features, such as filtering and sorting options and the colour benchmarking ranges, are welcomed and hint at the broader redesign to the compensation-planning process planned for next year.
As you may have noticed, some changes require XML amendments, so if you are looking for helping in taking advantage of these, please do reach out, and we would be happy to assist you.