It is the final day of our series, and we are wrapping up with yet more Employee Central related areas. Today's coverage is for Employee Central Benefits and Time Management, concluding with Compensation and Variable Pay. 
SuccessFactors Employee Central: Benefits and Time Management
James Robb looks back to the Employee Central analysis with a focus on Benefits and Time Management. Find out about how Qualtrics is utilised to gain employee feedback when enrolling to a benefit, and the eagerly awaited Time feature of Cross midnight processing.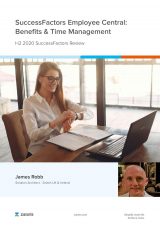 SuccessFactors Compensation, Variable Pay and Reward & Recognition
Ruben S. Beeck  investigates a number of new and interesting features coming to this functional area. The release includes several small enhancements, plus some interesting updates to the Reward and Recognition home page and Nomination Processes.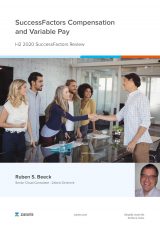 We hope that you once again enjoyed reading our SuccessFactors release articles and that you will join Stephen Burr for his wrap-up post.
If you have any feedback on the articles, please contact us directly, or reach out to us on social media via LinkedIn or Twitter.
Please do continue to share these articles with your peers, colleagues, and connections. If you have not already done so, subscribe to our mailing list on this page for our news and updates like this.
We follow this week's series with a link to a special consolidated PDF eBook version. These eBook versions make an excellent searchable reference.