Yesterday our consultants examined the updates coming to Employee Central and Employee Central Payroll. Today Zalaris consultants are taking a look at what's new in Performance & Goals, Compensation & Variable pay and Learning.
Performance Management & Goals Management
Helen Dunn kicks off todays' series sharing her reflections on the Performance and Goals updates seen this quarter. From Fiori updates in Performance Management to improved User experience across the board, there is plenty to digest in this article.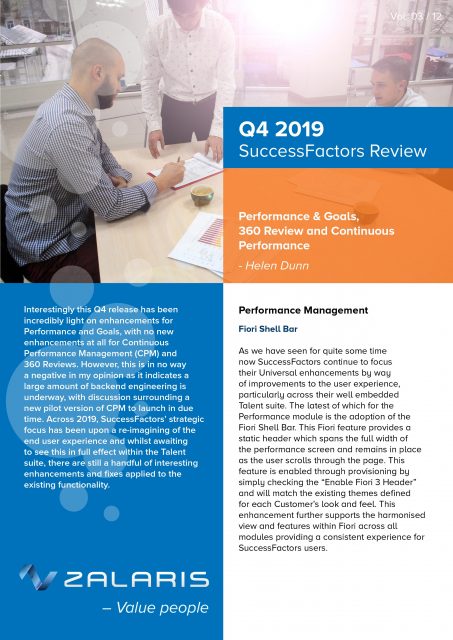 Compensation & Variable Pay
We have a new author contributing in this series for compensation and variable pay. Ruben Beeck our Consultant from Zalaris Denmark takes a close look at the updates surrounding Reward and Recognition enhancements as well as looking at the reporting developments impacting the module with the roll out of embedded People Analytics.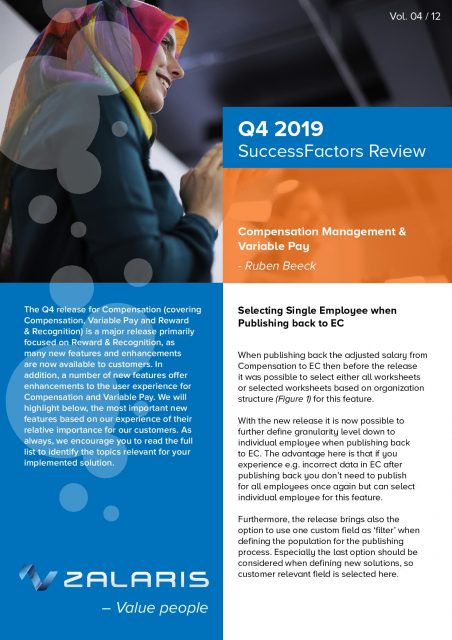 Learning Management
With a second article today, this time covering Learning Management, Helen Dunn focuses on the long-awaited Learning Administration update. For some time we have been made aware of the Flash replacement project underway for Learning Administration and Helen pulls out many key improvements to functionality and user experience that we are excited to see in general release early 2020.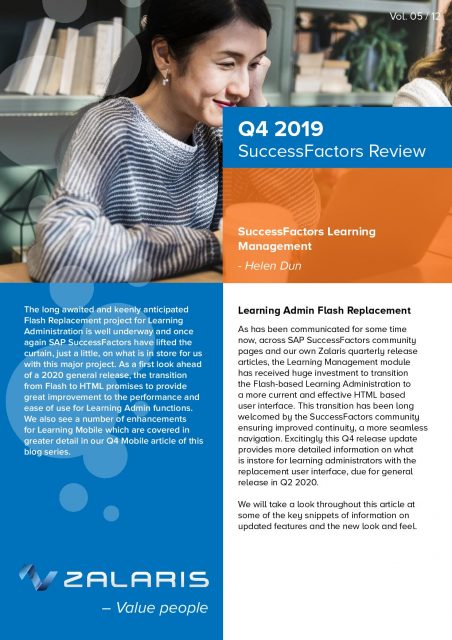 If you have any feedback on the articles, please contact us directly, or reach out to us on social media via LinkedIn or Twitter.
Please do continue to share these articles with your peers, colleagues, and connections. If you have not already done so, subscribe to our mailing list on this page for our news and updates like this.
We follow this week's series with a link to a special consolidated PDF eBook version.  These eBook versions make an excellent searchable reference.