After yesterday's articles, we now close out the week with our final insights for the series, picking off some integration information and Employee Central Service Centre.
EC Cross Topics
Stephen Hammond follows up from his Platform article yesterday with the another on EC Cross Topics today. Drawing out key enhancements across the suite, such as new batch export options in Employee profile and support of Assignment ID in EC/ERP integrations, Stephen provides us an easily digestible summary of what's in store in Q4.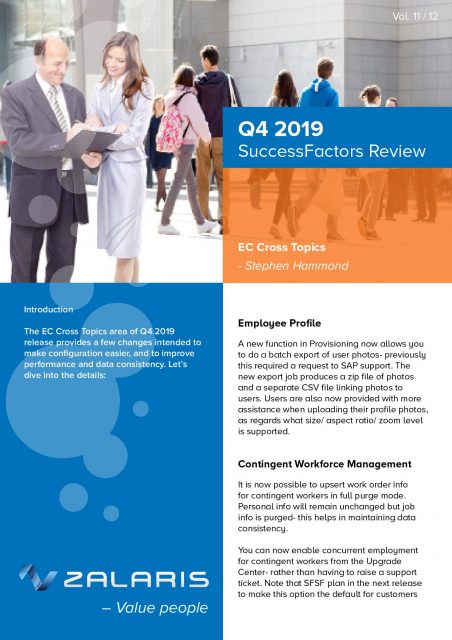 Employee Central Service Centre
Our final article this quarter is on the SuccessFactors HR service desk solution; Employee Central Service Centre. Our ever knowledgeable colleague Stephen Millard highlights to us the useful updates applied this quarter in his usual insightful style. With a number of updates focused on visual enhancements and layout changes such as those seen in C4C Ticket overview, Stephen provides us an informative summary across many items, always with the feature benefits in mind.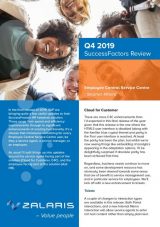 If you have any feedback on the articles, please contact us directly, or reach out to us on social media via LinkedIn or Twitter.
Please do continue to share these articles with your peers, colleagues, and connections. If you have not already done so, subscribe to our mailing list on this page for our news and updates like this.
We follow this week's series with a link to a special consolidated PDF eBook version.  These eBook versions make an excellent searchable reference.