However, we were prepared. Most countries enforced a strict stay-at-home policy where you were only allowed to leave your home for essential reasons, such as buying food. Physically going to work was not an option and working from home (WFH) swiftly become the new normal. As I previously mentioned, we were prepared for this, we knew what to do and what was needed to be done.
Initial Response
All our systems at Zalaris, both customer facing and internal IT systems, are run in the cloud and not hosted on-premise. This means that we do not need employees to be present in their offices.
With the cloud it does not matter where you are located. We have been running remote IT setup for all locations since 2013.

— Halvor Leirvåg
With that stability, we could turn our focus on to supporting our customers' systems and checking to see if they had access to the necessary equipment and data, and that everything worked smoothly even though they were WFH.
In some situations, this meant shifting the office IT equipment from the office to the home. We needed to safeguard customers' data and confidential information and so we quickly drafted an updated IT security guideline for employees to sign. This was due to the WFH situation, as we were not able to have control over the employees' location and our customers' privacy is key.
In my capacity as a CTO, I held daily meeting sessions with the IT teams across our markets in order to report back on system availability in their location. This was to ensure that there were no delays in meeting customers' deadlines and requirements. Local IT-representatives in all locations also had daily reporting sessions with Group IT in order to catch any issues when they arrived.
Recovery Tools
Naturally, there was an increase in usage of collaboration tools. As you will know, Teams is a tool that enables video meetings. In my opinion, people have realised the value of having a video meeting as it allows for better communication: they are able to see how people react to discussions. In fact, the use of Teams has increased dramatically for us. Whatsapp was also introduced as a backup communication tool in case Teams did not function optimally.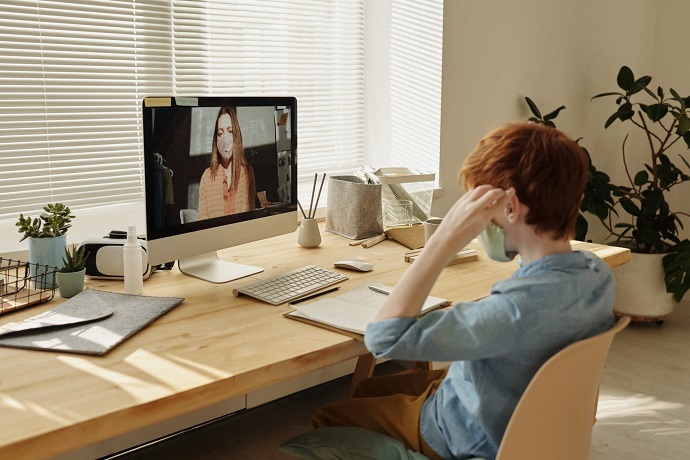 Moving Forward
Home office has been efficient, and it has served its purpose, but the social aspect is missing. There is a sincere lack of community feeling as WFH is a more formalised way of work: it involves a clear agenda with strict meeting times, which are planned and organised around getting tasks done. The ability to quickly and casually ask for help or insights is partially gone.
IT needs to thrive with innovation and for the last fifteen years, maybe 95% of the new ideas are from informal coffee talks with colleagues in the office, including our CEO who always comes in on Monday mornings bubbling with ideas. I am both excited and afraid of the new normal because it is tempting for leaders to look at the situation as a cost-saving opportunity through reducing office space. But we need to be able to strike a balance.
People will want to work from home more, seeing as they are able to find a better balance of work and personal life, whilst also getting additional hours back from commuting to and from work. I understand this, however, we need to provide a platform for employees to be both productive and creative.
Ultimately, leaders need to lead by example and go back to the office and encourage employees to do the same, because in the office you can bond with colleagues and facilitate discussions to foster innovations. It will be a new challenge to create and maintain a schedule on when and how many times one should be at the office. However, I do feel it is a challenge worth pursuing.